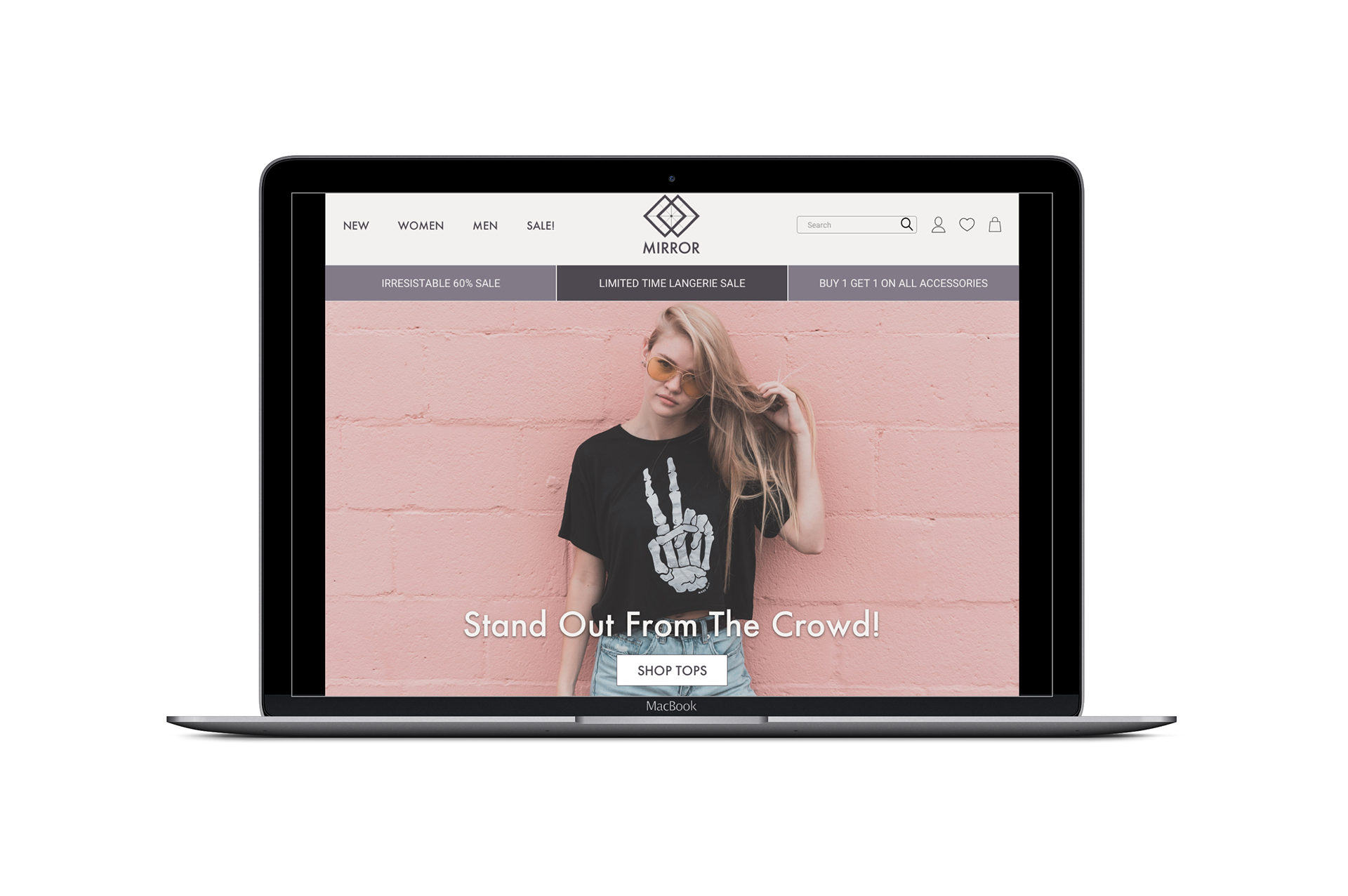 Industry: e-commerce retail
Services: Responsive Design & Branding
Release Date: Sep 2018

​​​​​​​
The Brief:
Mirror is an international major fictional clothing brand with over 400 stores in 32 countries. Their goal is to to provide affordable quality clothing for everyone. They are now moving to the digital world and looking to launch their online store.
My Role: Lead UX/UI designer responsible for user research, information architecture, prototyping, usability testing, visual design, and branding, within a lean UX framework

First, various research methods were conducted in order to empathize with prospective customers, address their problems and design for their needs.
- Do secondary research to provide basic online statistics, generic user behavior, and market trends.
- Conduct competitive analysis.
- Interview potential users across different demographics and locations in order to empathize with them.
- Analyze the advantages and disadvantages of online shopping.
- Validate findings and establish steps to move forward.
which was conducted via online publication to get a general sense of statistics and market behavior.
prominent competitors were analyzed and certain strengths and weaknesses were identified.
included a group of participants who were interviewed in regards to their online shopping habits.
Various online shopping competitors were analyzed from strengths and weaknesses perspectives in order to analyze e-commerce platforms best practices:
- Most participants always check reviews before buying.
- Most participants compare prices across sites.
- Most participants shop online on a desktop.
- It was agreed that online shopping lacks instant gratification.
- Users expressed interest in a simplified return-and-exchange process.
- Users use search filters often.
- Users struggle with picking a proper size.
A user persona was created to help develop a better understanding of user behavior, needs and pains: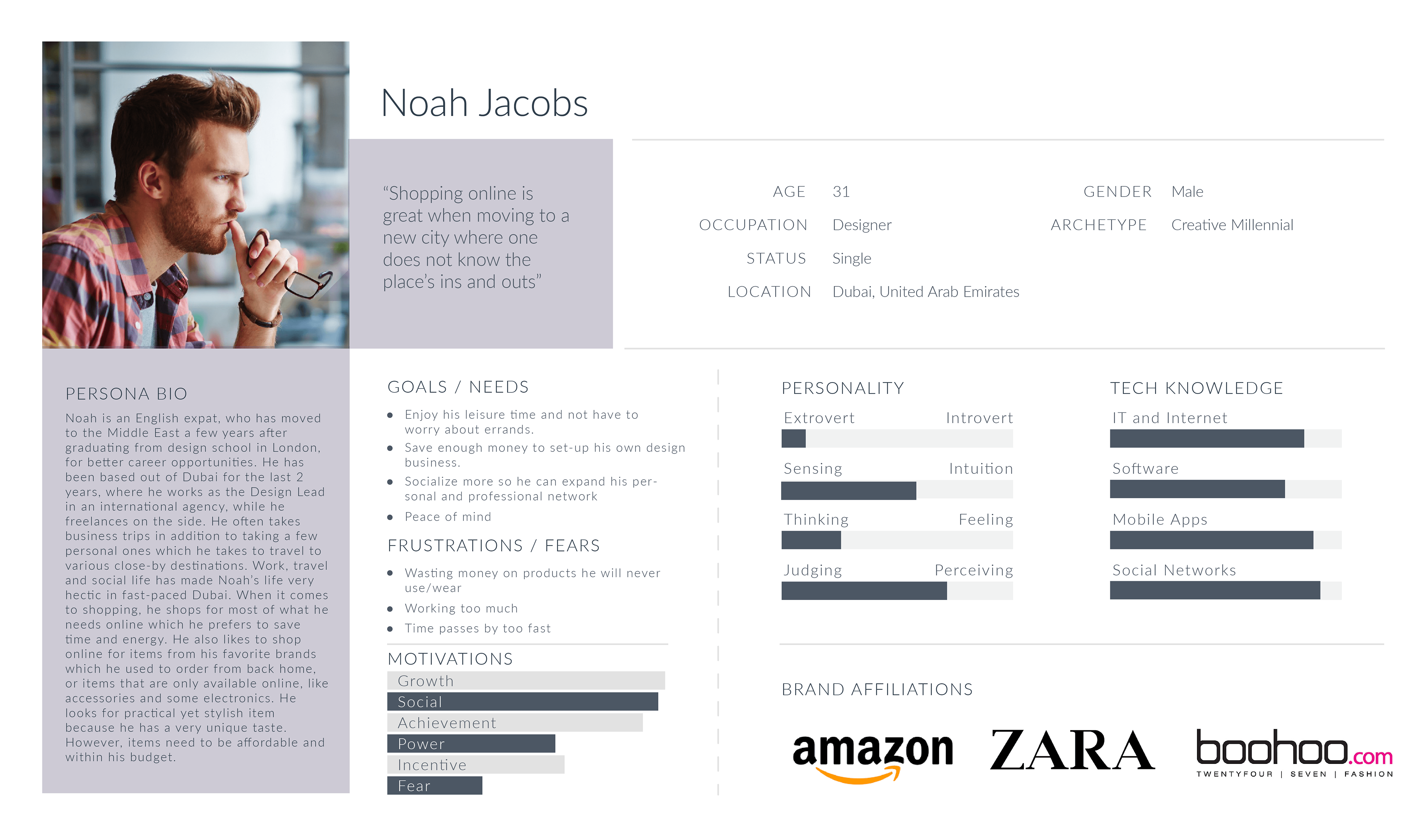 Then, the persona's empathy map was created to really advance our understanding of the user: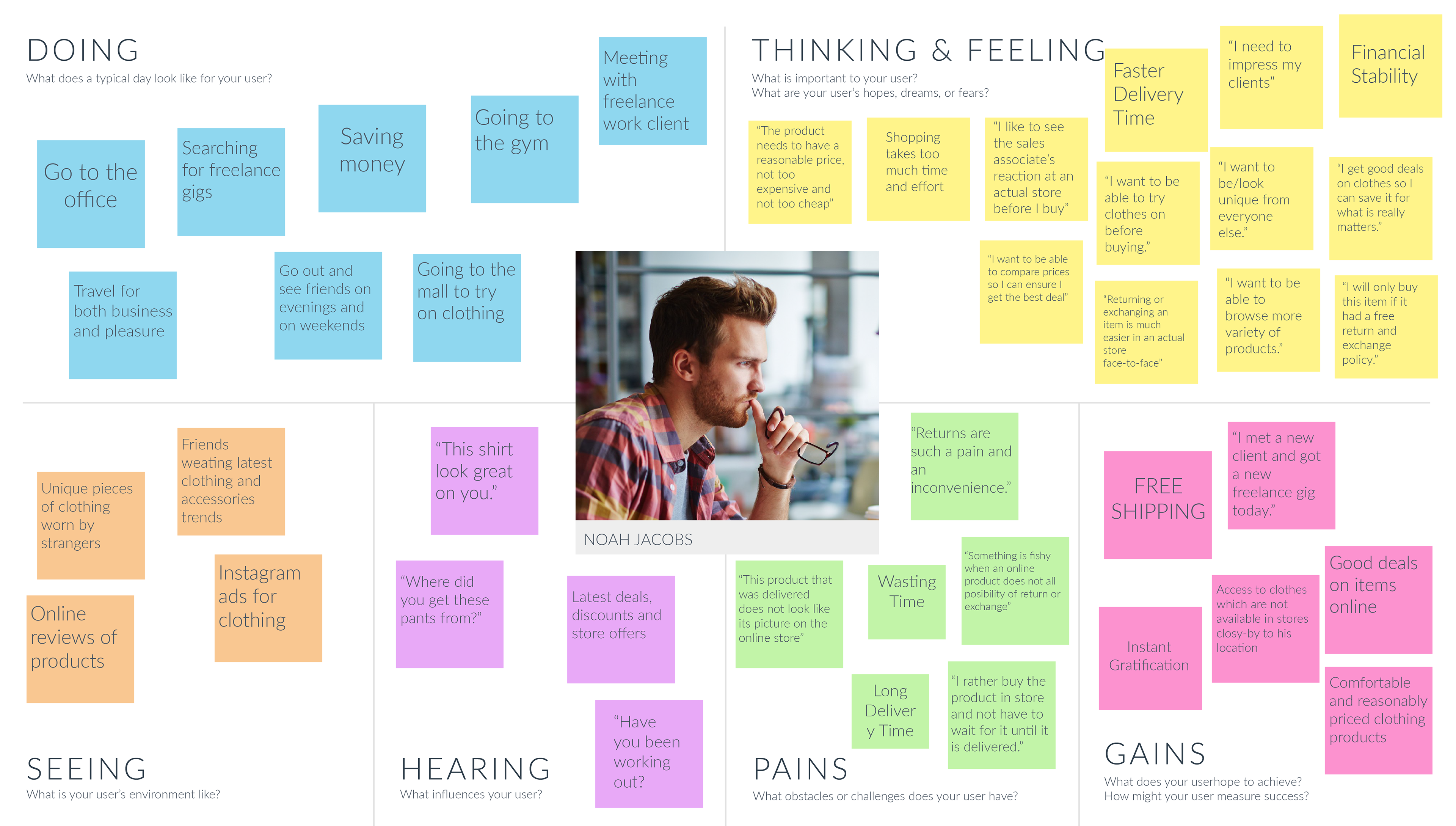 Next, a storyboards of the persona was created to be used as another instrument of ideation. These were used to shape the user journey and further develop the user persona...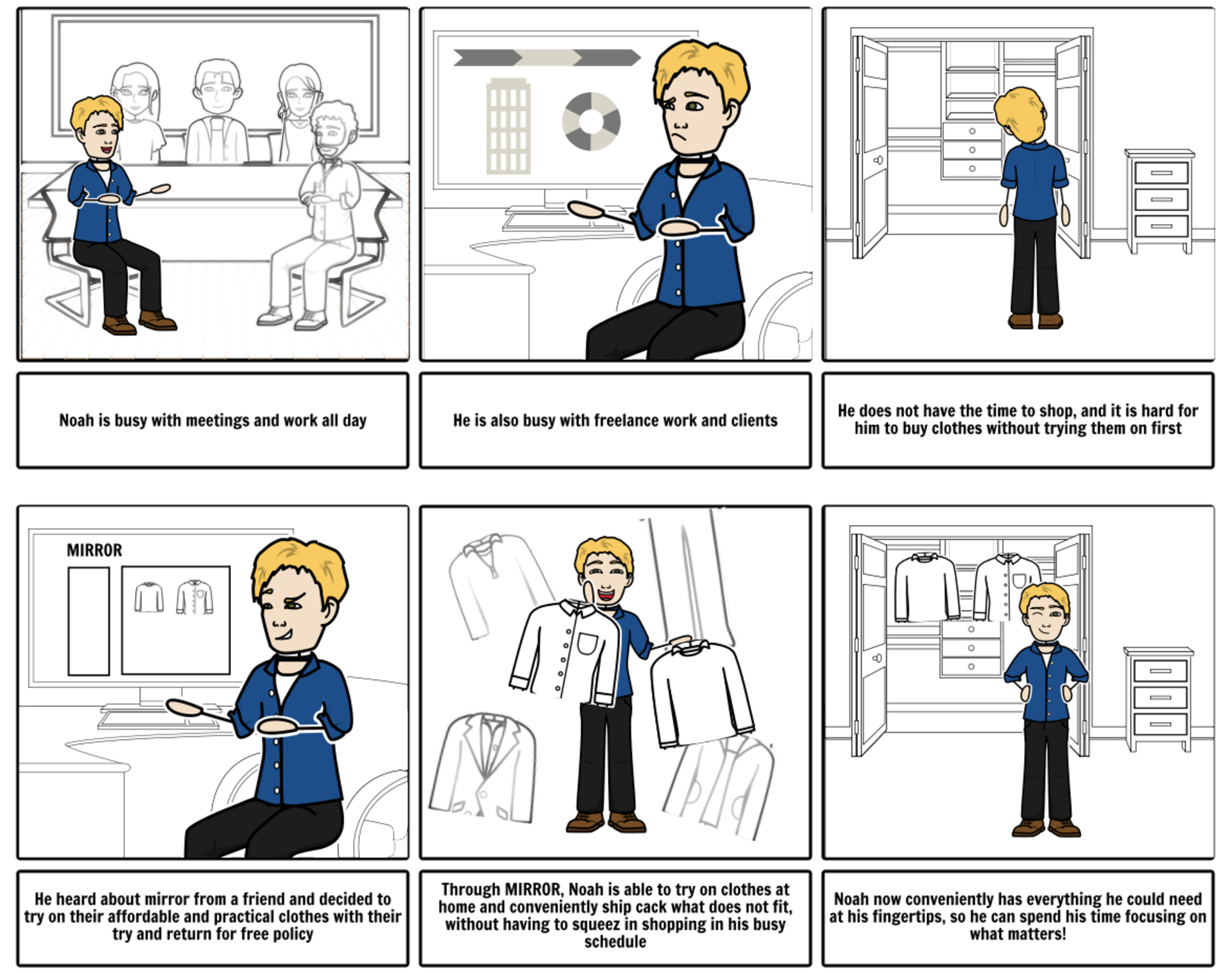 The next step was creating the site map for Mirror online store: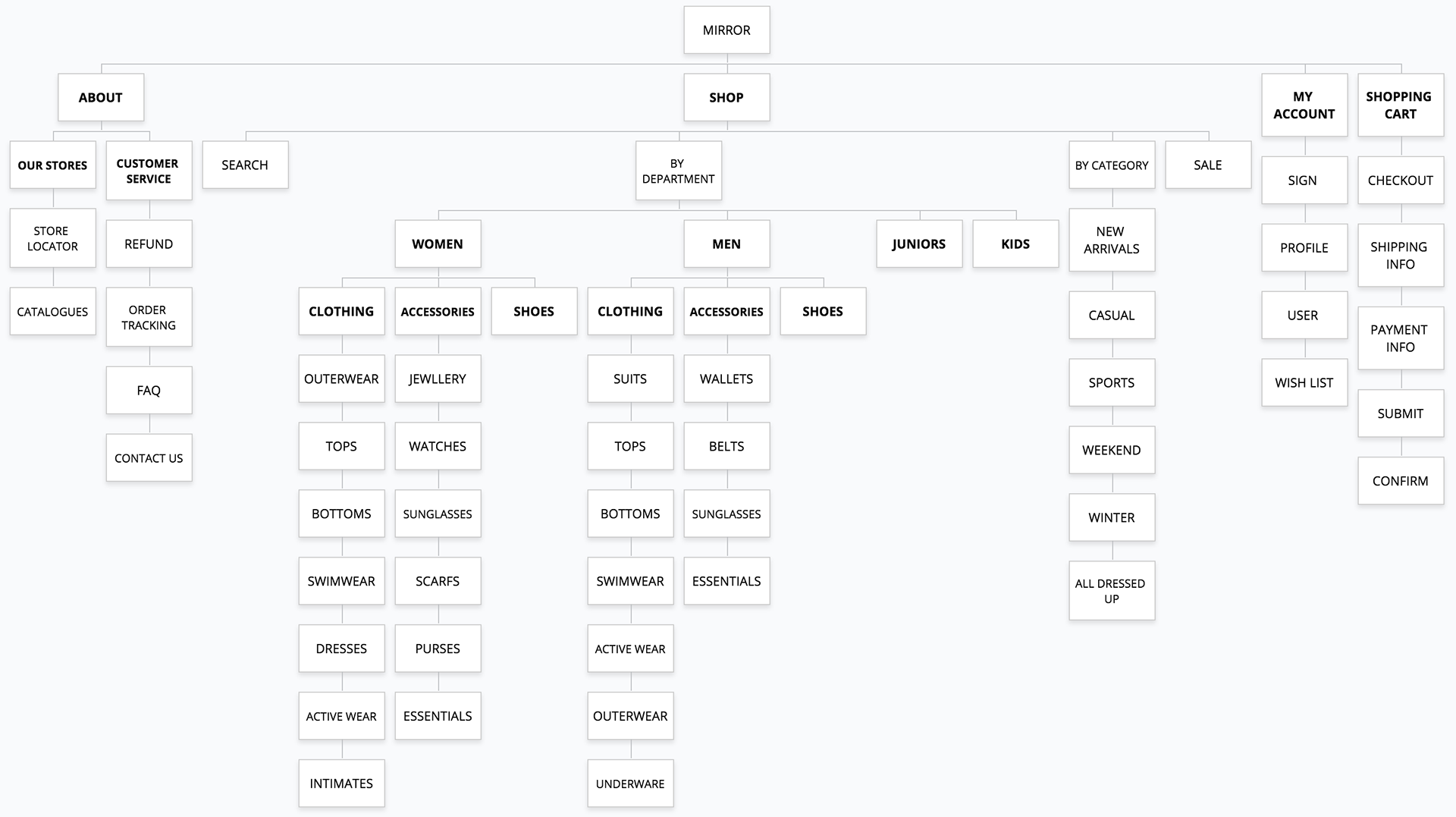 Next up, it was time to start thinking about the user flows within Mirror, and how a typical user would interact with the platform...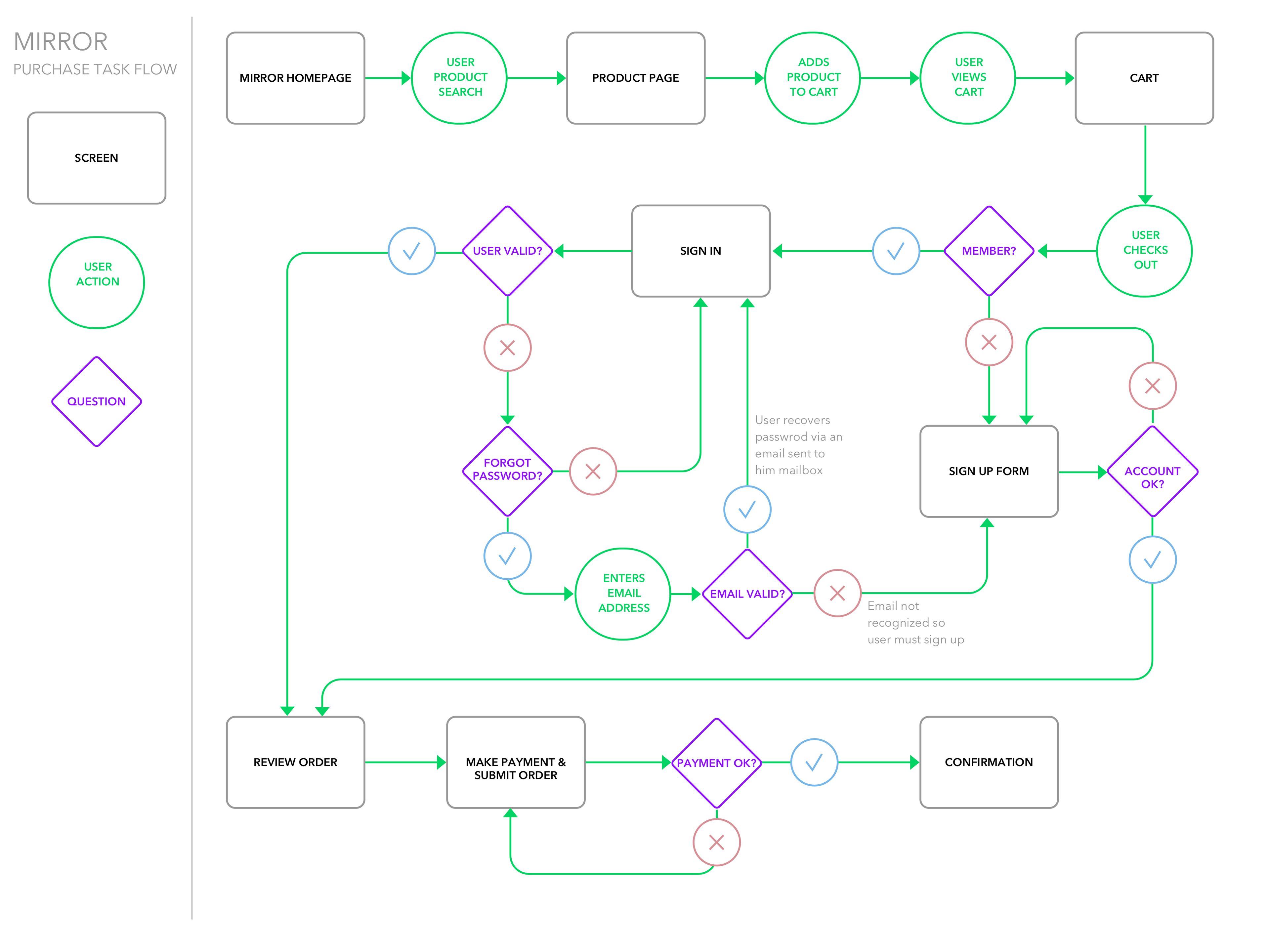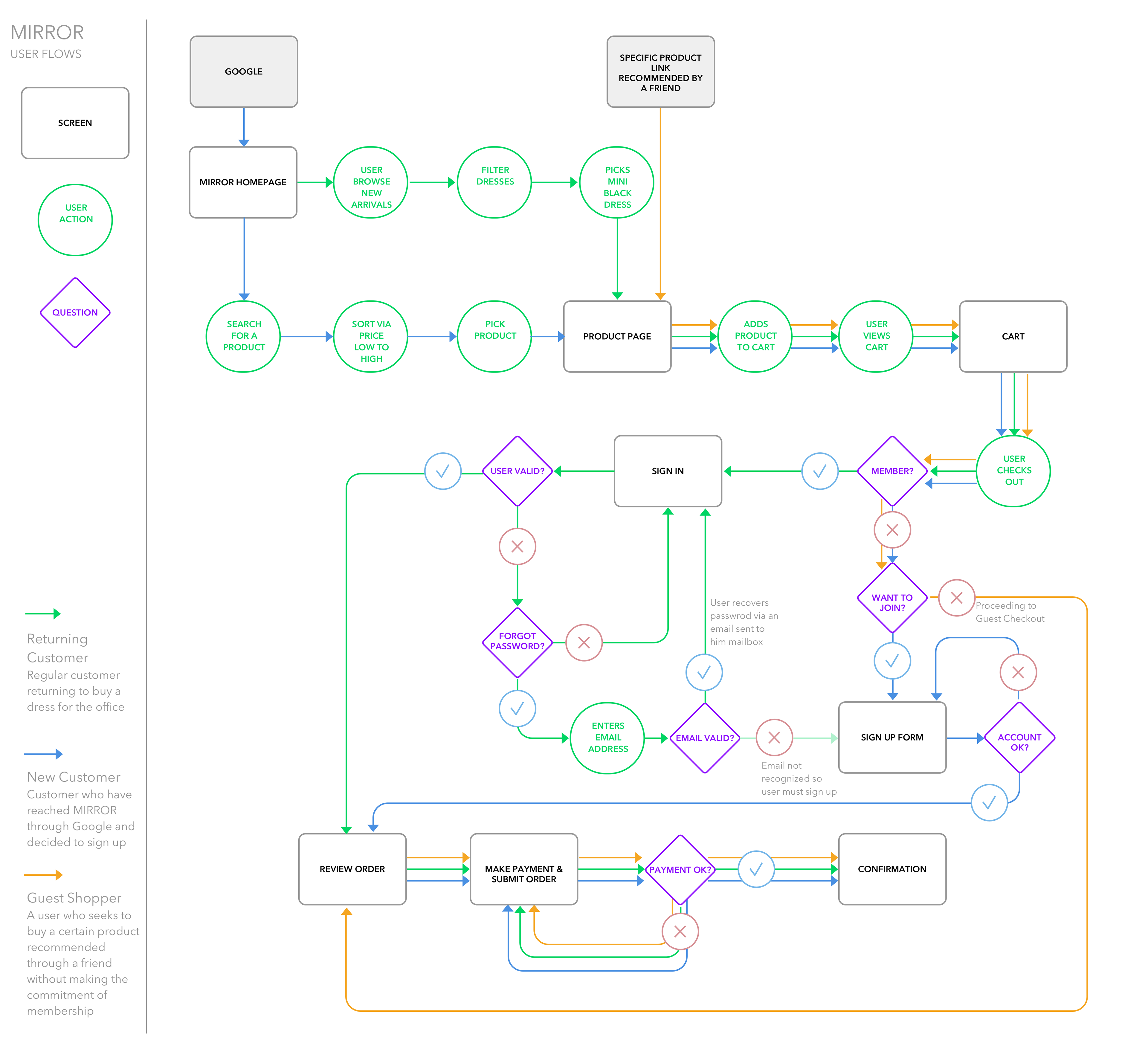 Next, the low-fidelity wireframes were created digitally and a first prototype was tested, then, additional iterations of the wireframes were created giving the results of the testing…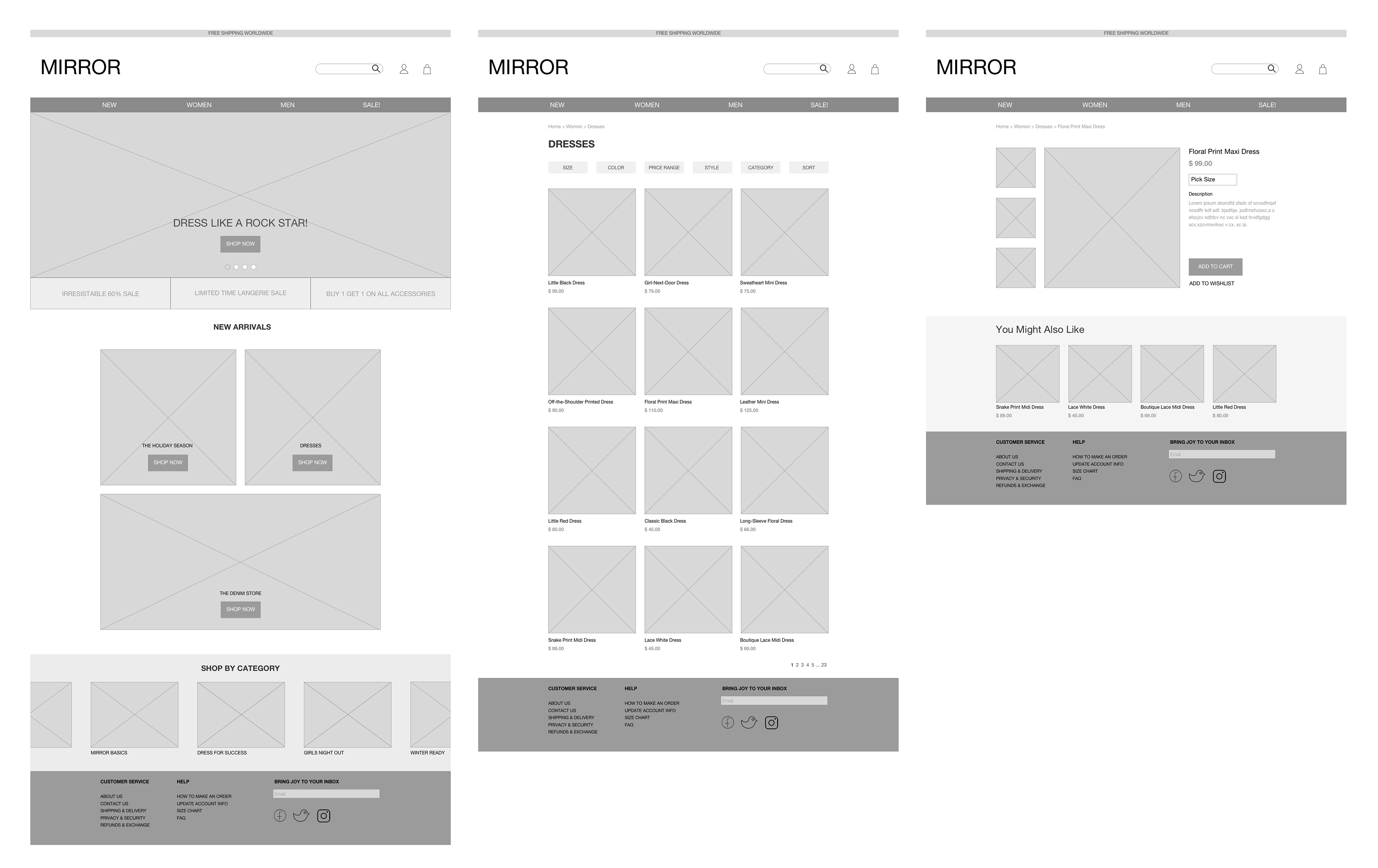 After the first few iterations of the low-fi wireframes, it was the time to the UI design for Mirror…